Facials help not only clear clogged pores but help remove dead skin cells, quench thirsty dehydrated skin, relax facial muscles, reduce puffiness, prevent wrinkles and lift sagging skin.
Facials help promote skin cell renewal, making the skin appear plump, hydrated, and healthy.
Over time our skin goes through a lot. Sun damage, every day pollutants, stress and much more. The top layers of dead skin need and want to be removed to let the new, beautiful skin breathe.
It's important to take care of your skin- you will have it forever!
Healthy skin is happy skin!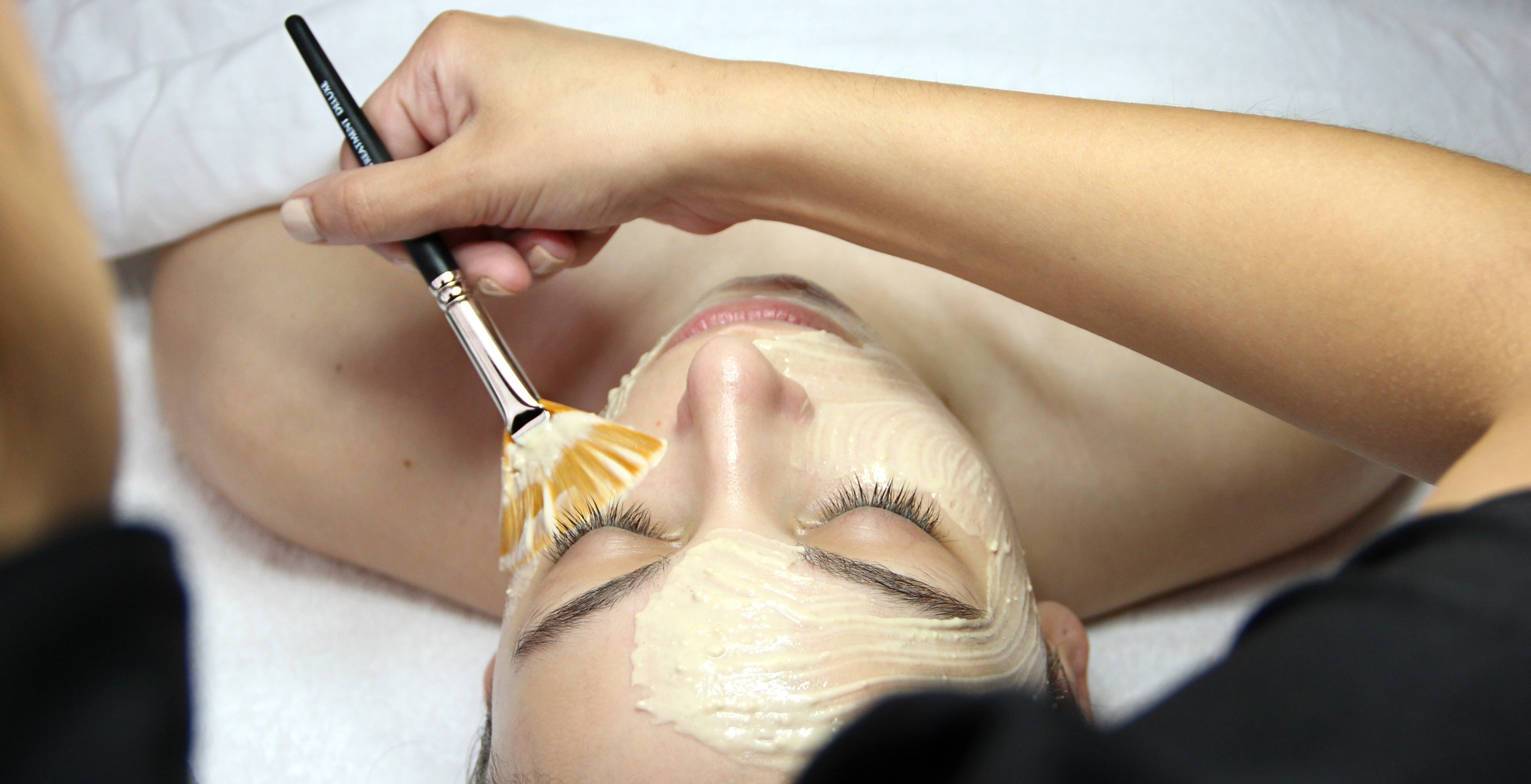 Customized Facial
60 mins $75
This facial is for anyone and everyone. This treatment is 100% customizable to your specific skin needs. Whether that be anti-aging, acne, dehydration, or all of the above. This includes skin analysis, deep cleansing, steam, exfoliation, massage, extractions and a mask to suit your skin.
Facial Cupping
Add $20
Facial cupping promotes circulation, which can help minimize the appearance of fine lines and wrinkles and decrease puffiness. Delicate facial cups lift and separate the tissue, promoting collagen production and blood and lymph flow to the skin. Another excellent benefit is the increased absorption of skincare products, making facial cupping a fantastic addition to your regular facial. (There are no cupping marks left from this application.)
Microdermabrasion
Add $20
This is an exfoliation service that can be added onto the customized facial. Using a diamond tip microdermabrasion machine, this service will gently vacuum away top layers of hard built up dead skin cells. Allowing for better product penetration (meaning your products will actually work). Microdermabrasion helps also with fine lines, large pores, acne scarring and an over all glowing appearance.