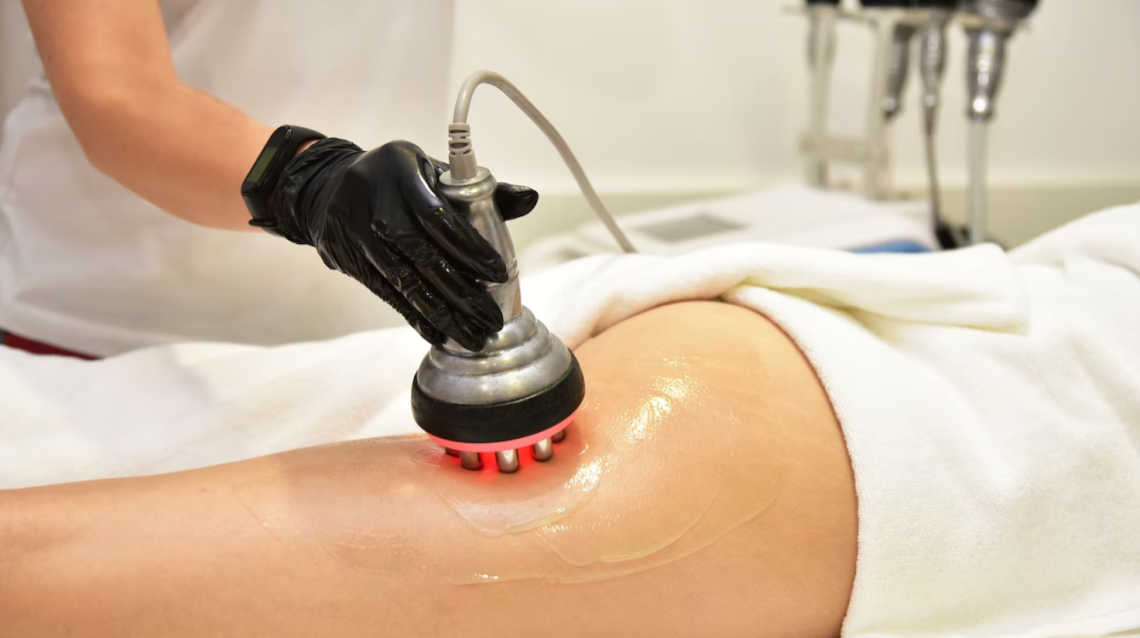 Body Contouring is a wonderfully natural and non-invasive way to get rid of areas of stubborn fat and cellulite on the body that are unsightly, uncomfortable, and unhealthy. We each have our own unique tissue and fat structure that form these problem areas. Pure Therapy's Body Contouring approach is based on your specific body type, amount of excess fat, tissue structure, and current lymphatic health. We use a variety of technologies and tools to form a unique treatment plan that will give you best results, delivered in a way that is comfortable and relaxing.
Body Contouring is a great way to carve out the body and improve our aesthetic, but more importantly, the treatments are also highly detoxifying. These areas that are unaffected by diet and exercise are not only unattractive, they're also storage areas for stagnation and toxicity. Over time, this buildup of solid bloat and uncirculated waste changes the tissue into an unsmooth appearance that does not improve on its own.
Common areas treated are abdomen, waist, back, buttocks, hips, thighs, arms and under the chin. Depending on your current body composition and goals, a variety of the following tools may be used in your treatment plan.
Ultrasound Cavitation
Ultrasound Cavitation, also known as ultrasonic cavitation, cavi-lipo, or nonsurgical liposuction is a non-invasive fat reduction treatment that uses ultrasound technology to reduce fat in targeted areas of the body. This process uses low frequency sound waves that heat and vibrate the layer of fat cells below the skin's surface. The pressure eventually causes the fat cells to liquefy and release their contents. The body is then able to process these fatty acids through the lymphatic system and out of the body.
Radio Frequency Skin Tightening
Radio frequency (RF) for nonsurgical body contouring delivers therapeutic heat to skin's tissue for reducing cellulite and loose skin. It works by tightening existing collagen fibers and stimulating the production of new collagen and elastin, leaving skin tighter and smoother looking.
Vacuum Therapy
Vacuum therapy is a noninvasive massage technique that uses mechanical suction to lift and separate layers of tissue. This is an invaluable tool in Body Contouring when used with the proper technique to dredge and carve out stubborn areas. Vacuum therapy is a superior method for opening up the lymphatic system to drain the waste between the layers and smooth the tissue, achieving best results and detoxification.
Cupping
Cupping therapy has many great benefits and applications. We use cupping for body contouring at our discretion on extra stubborn tissue, and when individuals are too sensitive to the more aggressive vacuum therapy. Cupping comfortably lifts and separates layers of tissue, allowing the release of waste and draining of the lymphatic system.
Fascia Blasting
Fascia blasting refers to the use of a handheld massage tool that's used to manually break up fascia- the sheath of connective tissue that is below your skin and surrounds muscles and organs.
When our fascia has become compressed, hardened, or immobile, it leads to many conditions such as pain, poor mobility, cellulite, sagging skin, weak circulation, and nerve issues. When necessary, Pure Therapy uses the fascia blaster to release and soften fascia, physically break up tissue, increase blood flow, reduce cellulite, smooth skin, and to correct post-op liposuction fibrosis.
In order to achieve maximum results clients must drink plenty of water before, during, and after the treatment program in order for proper detox and elimination of broken down fat and waste. We will guide you with full instructions, recommendations and support for your best results.
The ideal candidate for Body Contouring will be within 15-20lbs of their goal weight. The treatments are meant to reduce circumference and smooth adipose tissue, not aid in weight loss. Body Contouring targets one problem area at a time. Typically the areas that are unaffected by diet and exercise.
Some smoothing and toning benefits can be seen immediately, however, most clients choose to come in more regularly to target stubborn areas of fat and improve lymphatic health. Generally we recommend a series of around 8-12 sessions, followed by a maintenance program to be determined by you and your therapist.